Available For Rent
As Low as $90/Night
Pets – We love our pets and understand that you want to bring yours on your trip. Pet fee is $50
TRAILERS ARE NOT ALLOWED TO GO TO BURNING MAN!
We require 48 hour notice to book a trailer.
daily rates for trailers are $90-120 a night. All Rentals have a three night minimum.
MUST BE OVER 25 YEARS OLD TO RENT A TRAILER
aLL UNITS ARE NO SMOKING OF ANY KIND!
Kitchen Pack ($40/trip) – includes cookware, flatware, place settings, cutlery, pot holders, French Press coffee maker, misc. incidentals..
Portable Generator ($15 to $25 per day)
RV RENTAL INFORMATION
Experience Your Outdoor Adventure in Comfort & Style.
Mike's RV Service has been helping people experience the Pacific Northwest in comfort and style since 2000.  At Mike's RV, we care about your experience! Let us make it easy for you and let us do all the work. You make the reservations, and we will gladly deliver and set up your travel trailer to numerous locations. When you are finished, we will pick up the unit. It can be that easy! To further accommodate you, we also offer a kitchen pack and generators.  All you must do is reserve your campsite & bring your personal gear and supplies – WE DO THE REST FOR YOU!
Our rental fleet features a variety of units sure to suit your needs from light weight towables to full size trailers. Along with camping, many of our customers reserve our units for use as guest quarters at their homes for holidays and special occasions.
Book by Phone or In Person
Delivery & Setup Available for Additional Fee
We are closed Sundays so pick up and delivery is not available on that day.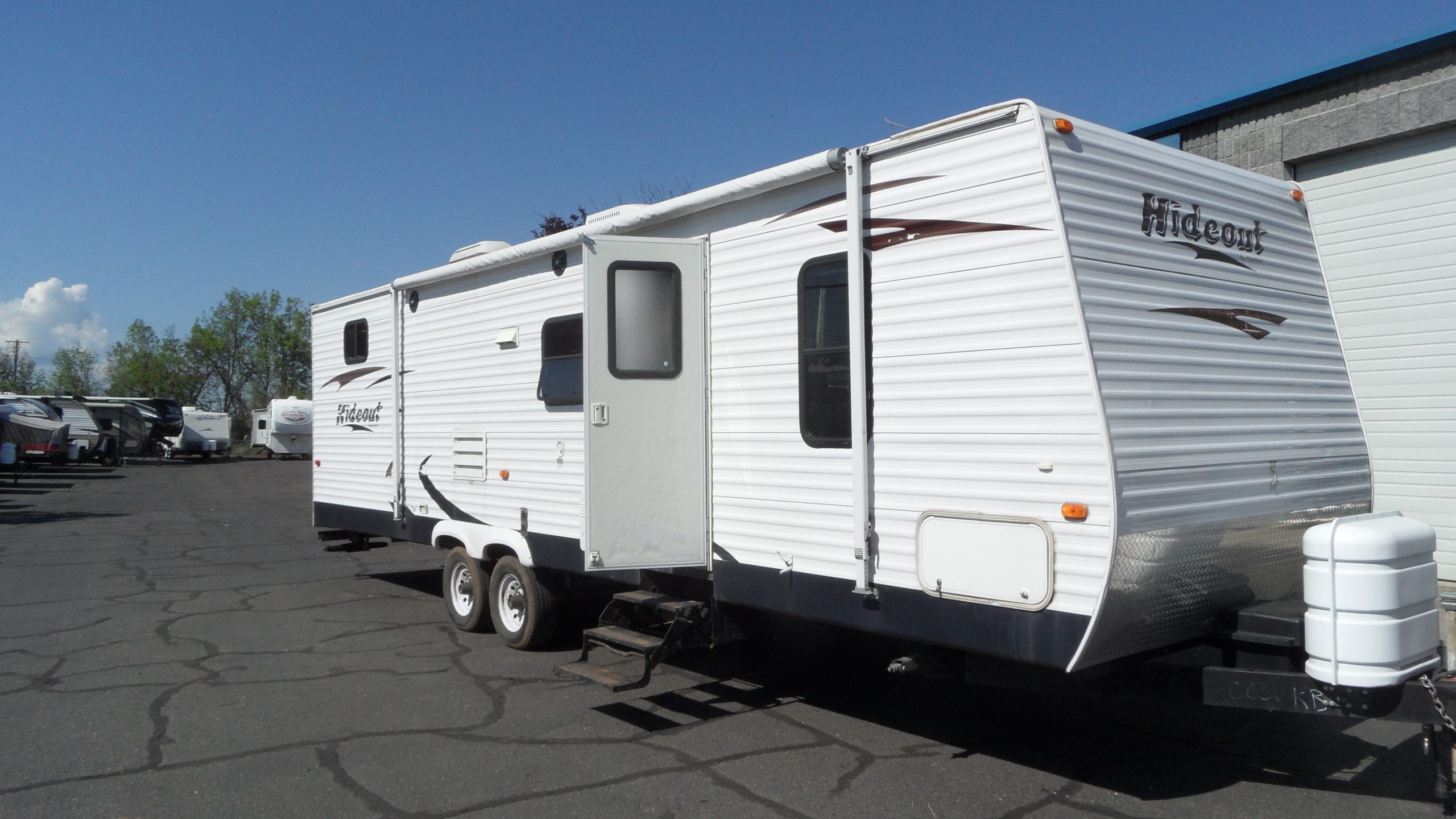 Hideout #1 32'
Starting $100/night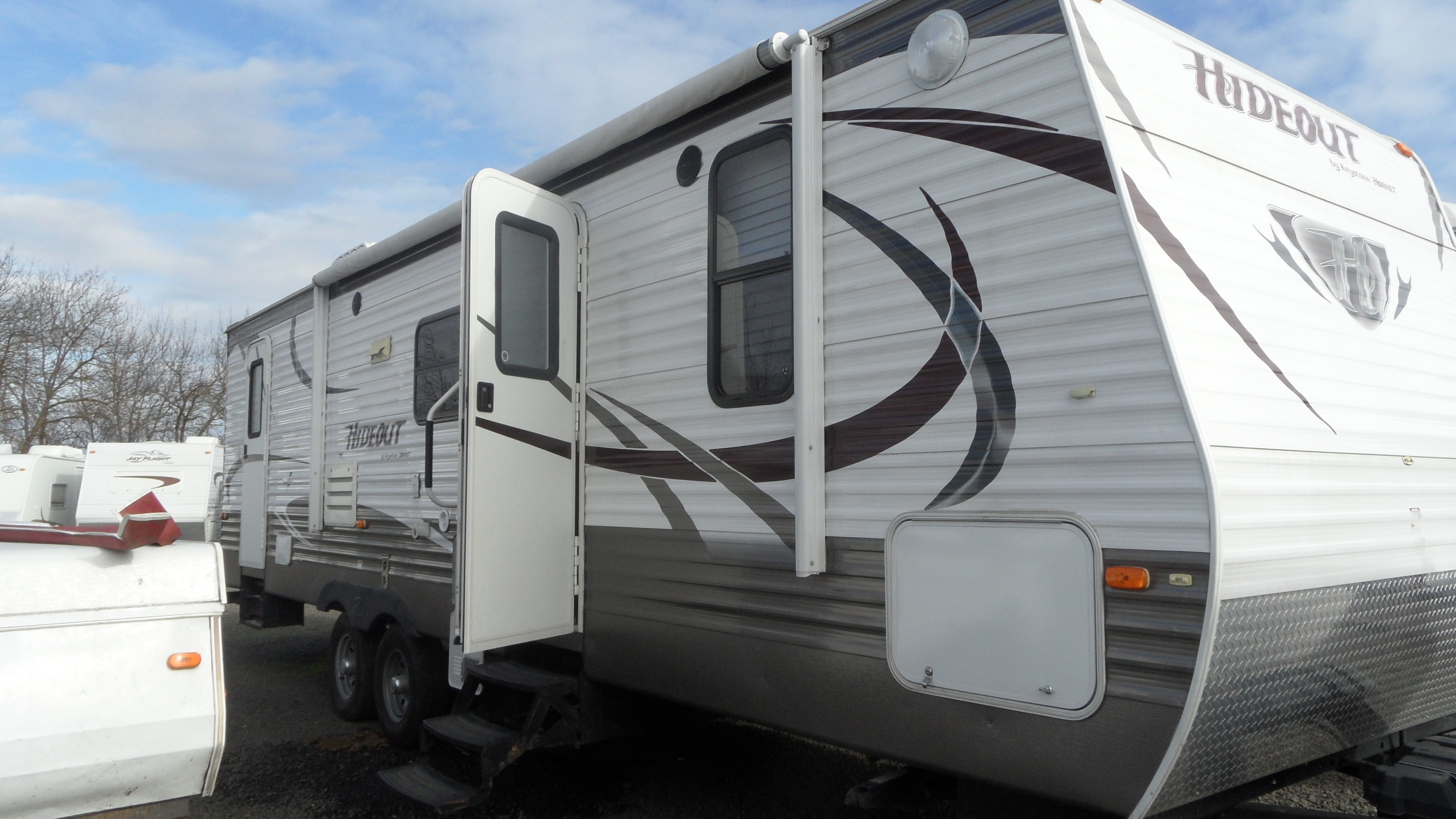 Hideout #2 32'  
Starting $100/night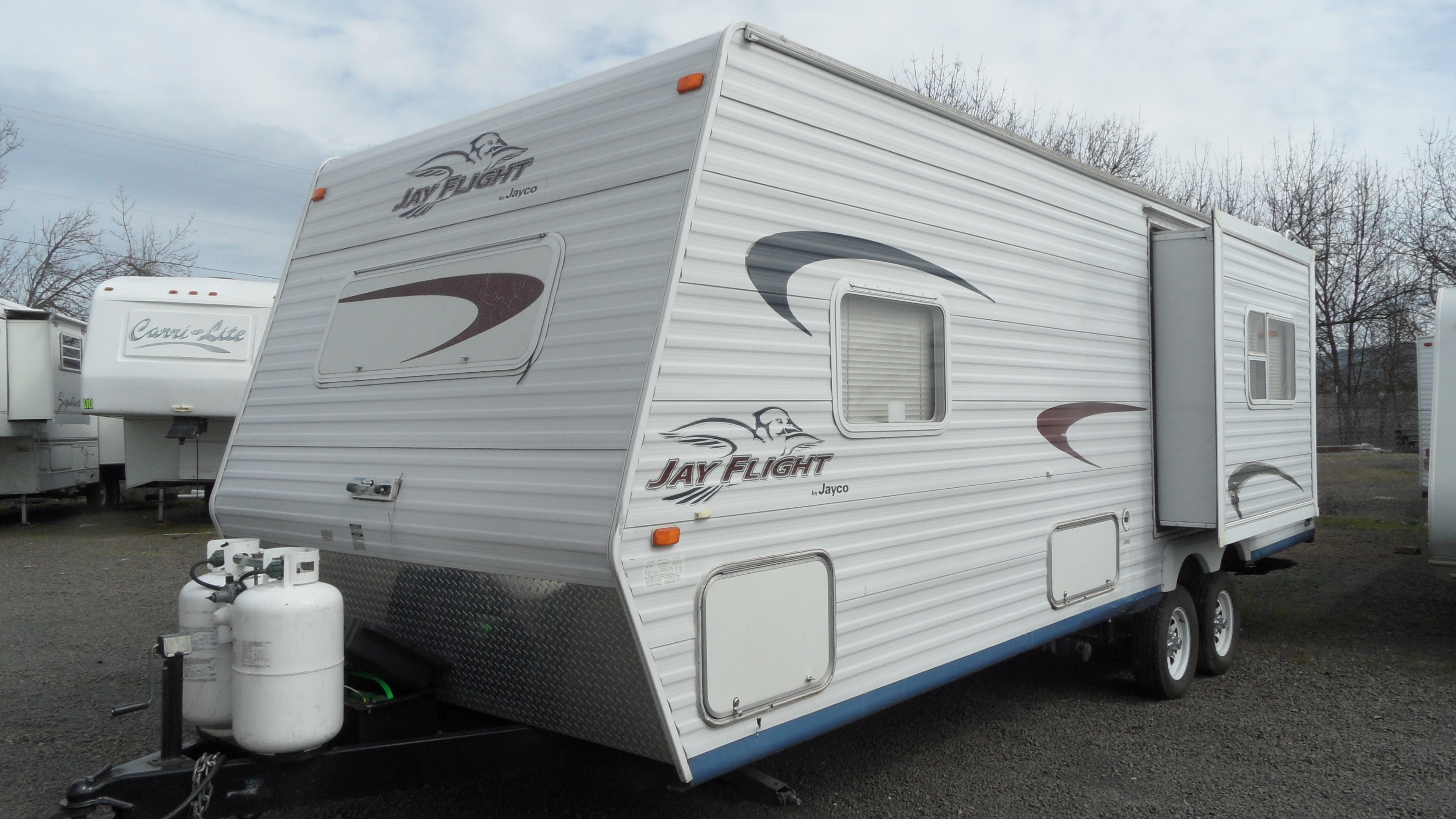 Jayflight 27'
Starting $90/night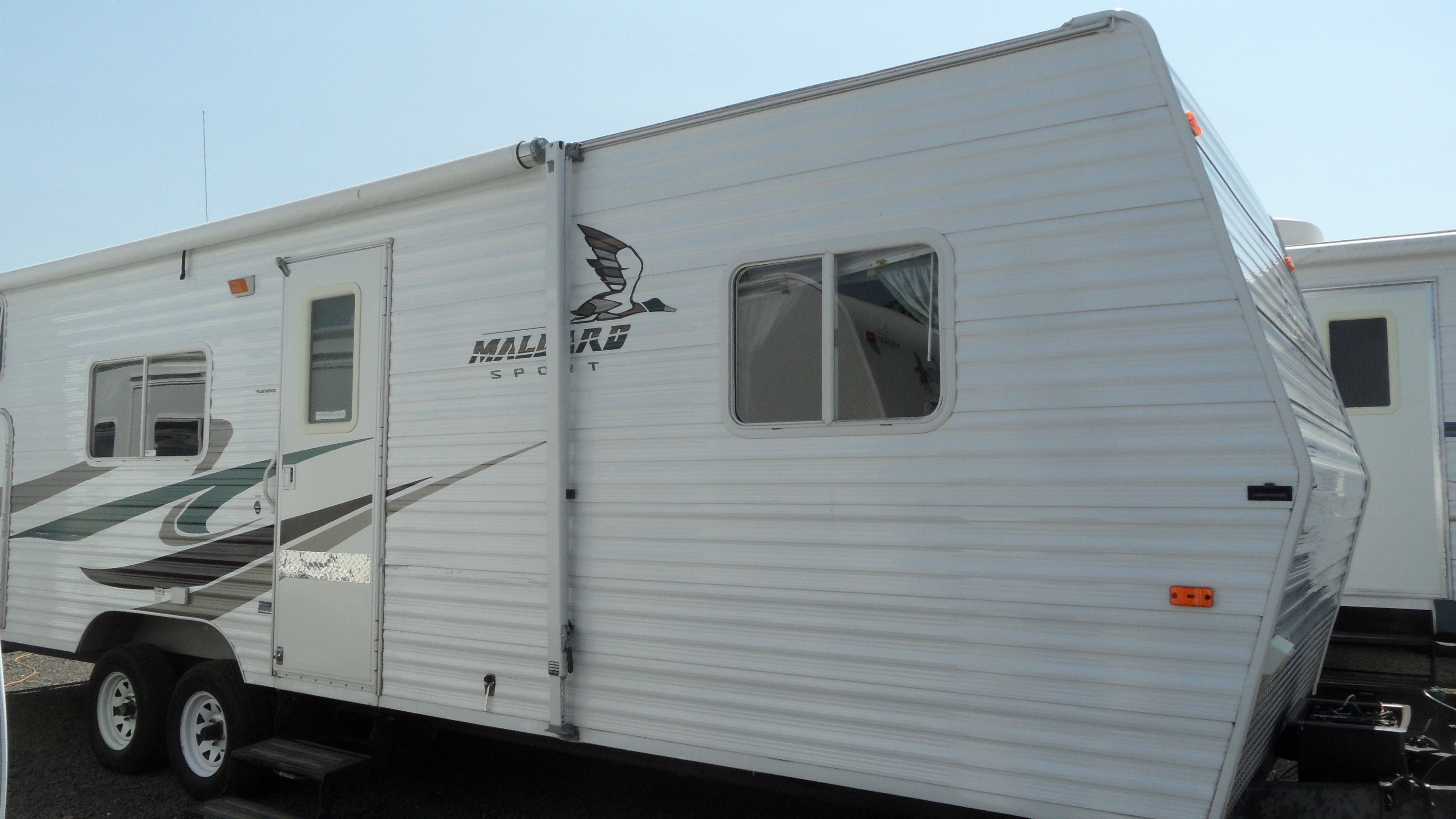 Mallard 28'
Starting $90/night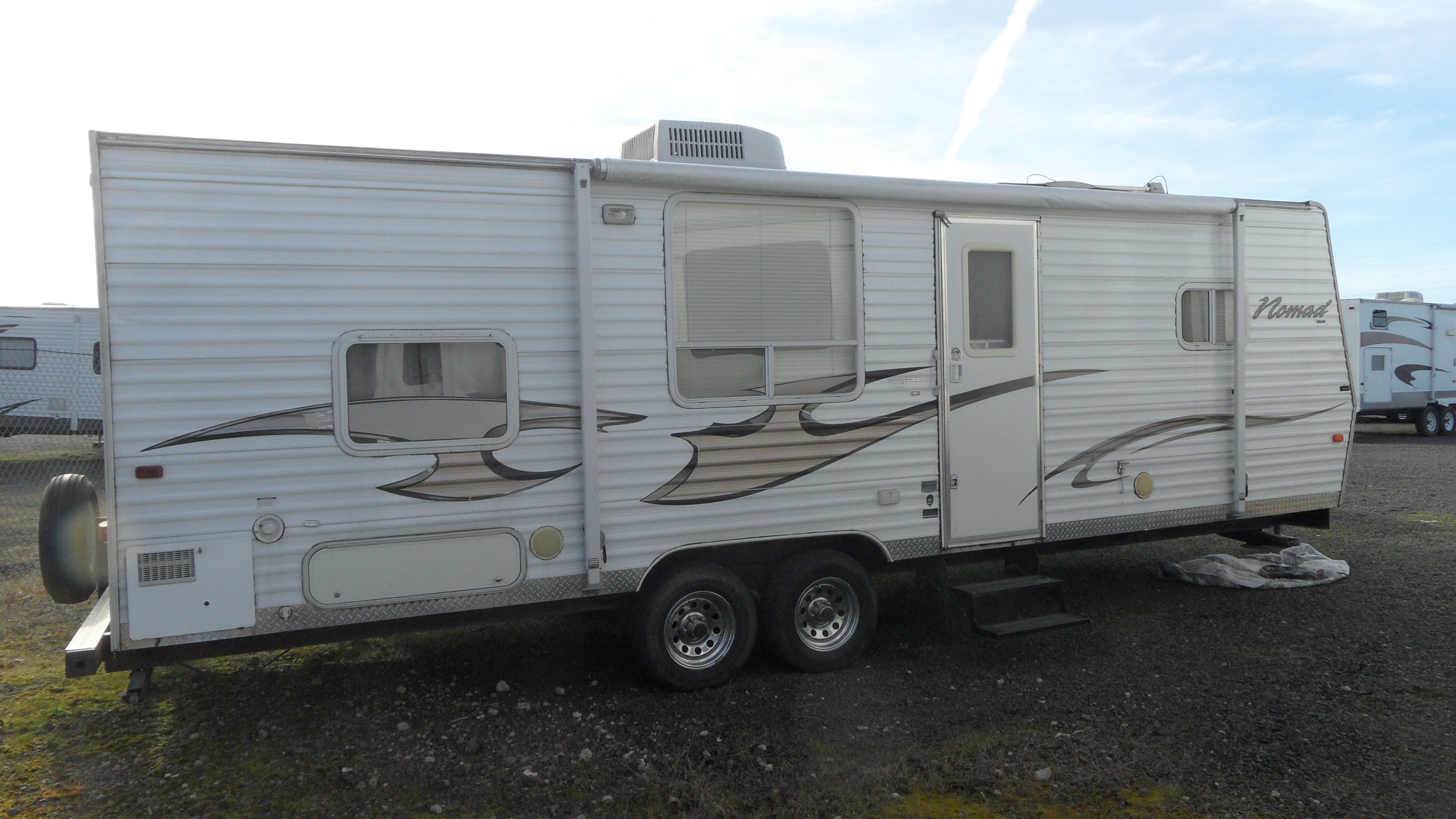 Nomad 28'
Starting $90/night
Sunset Trail 31'
Starting $90/night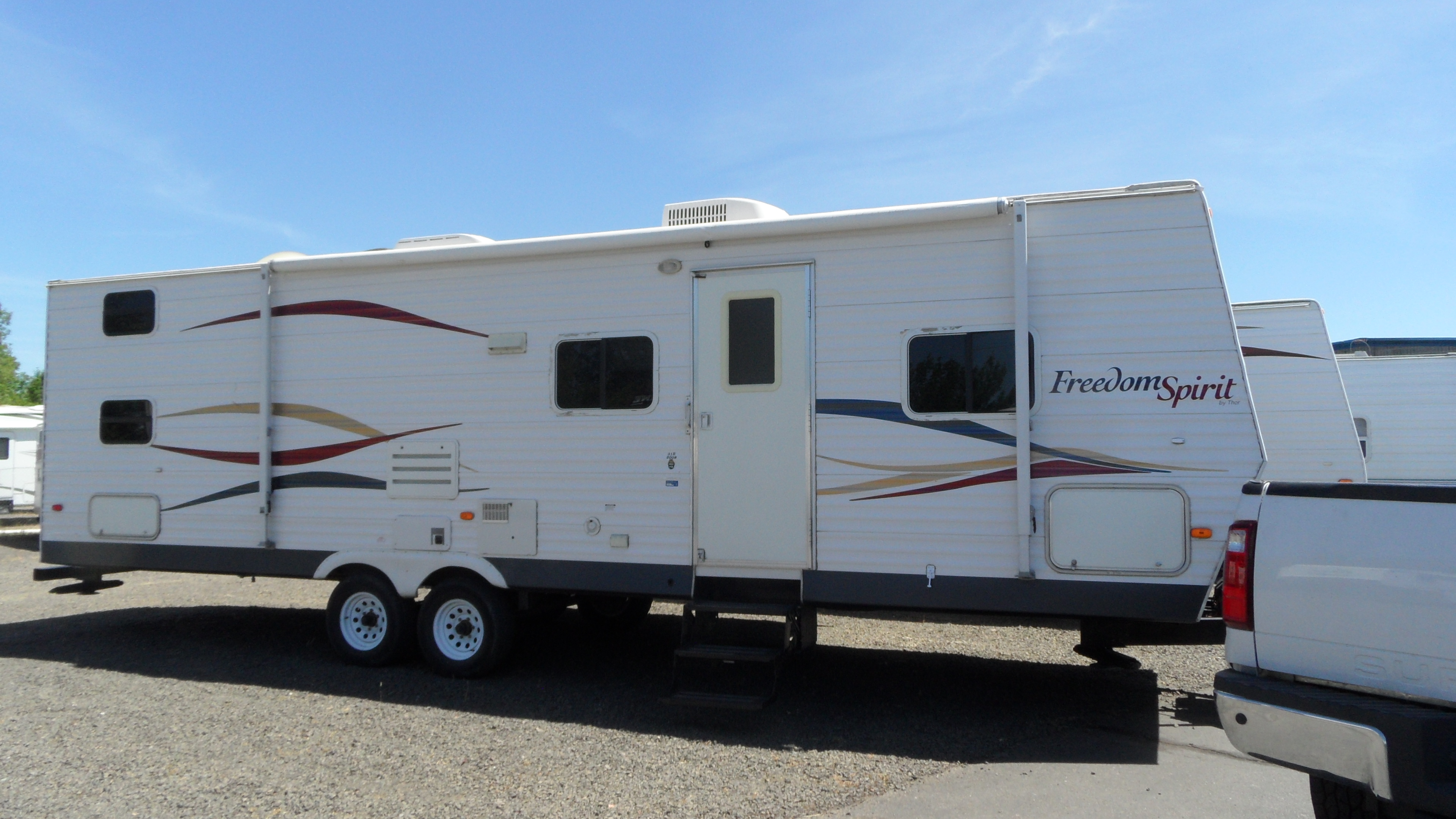 Thor Spirit 32'
Starting $100/night
Tracer 29'
Starting $120/night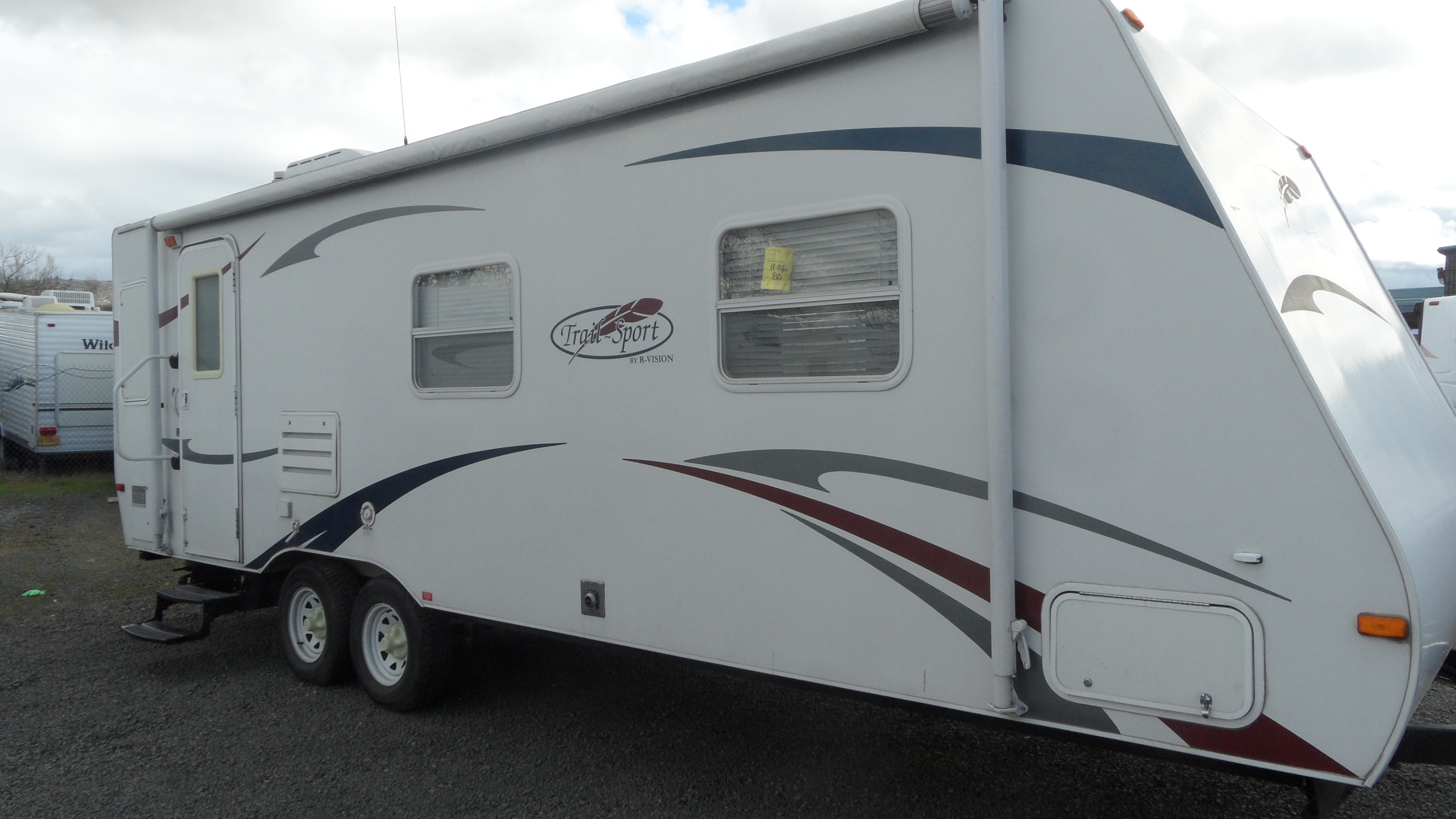 Trail Sport 27'
Starting $90/night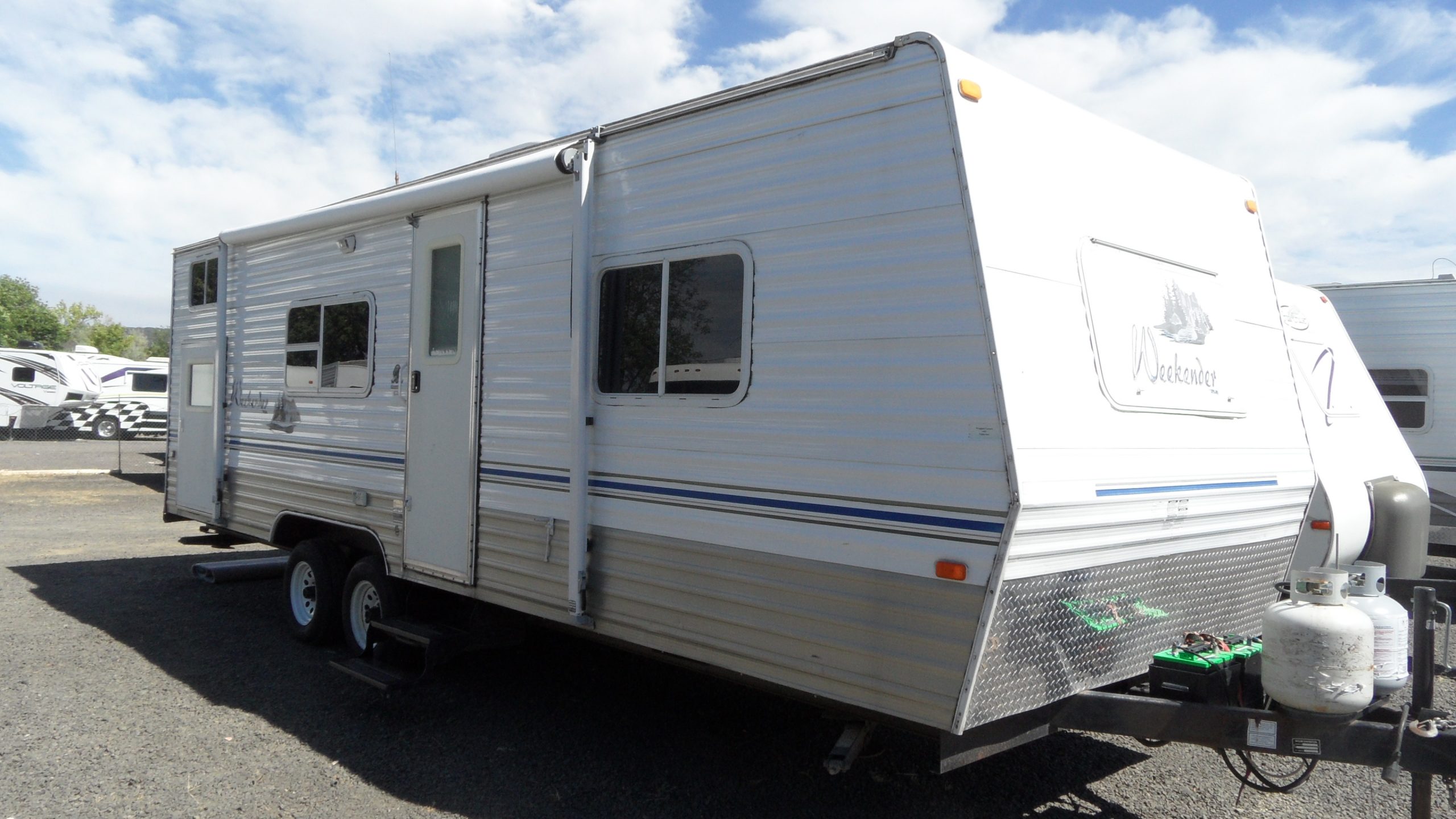 Weekender 26'
Starting $90/night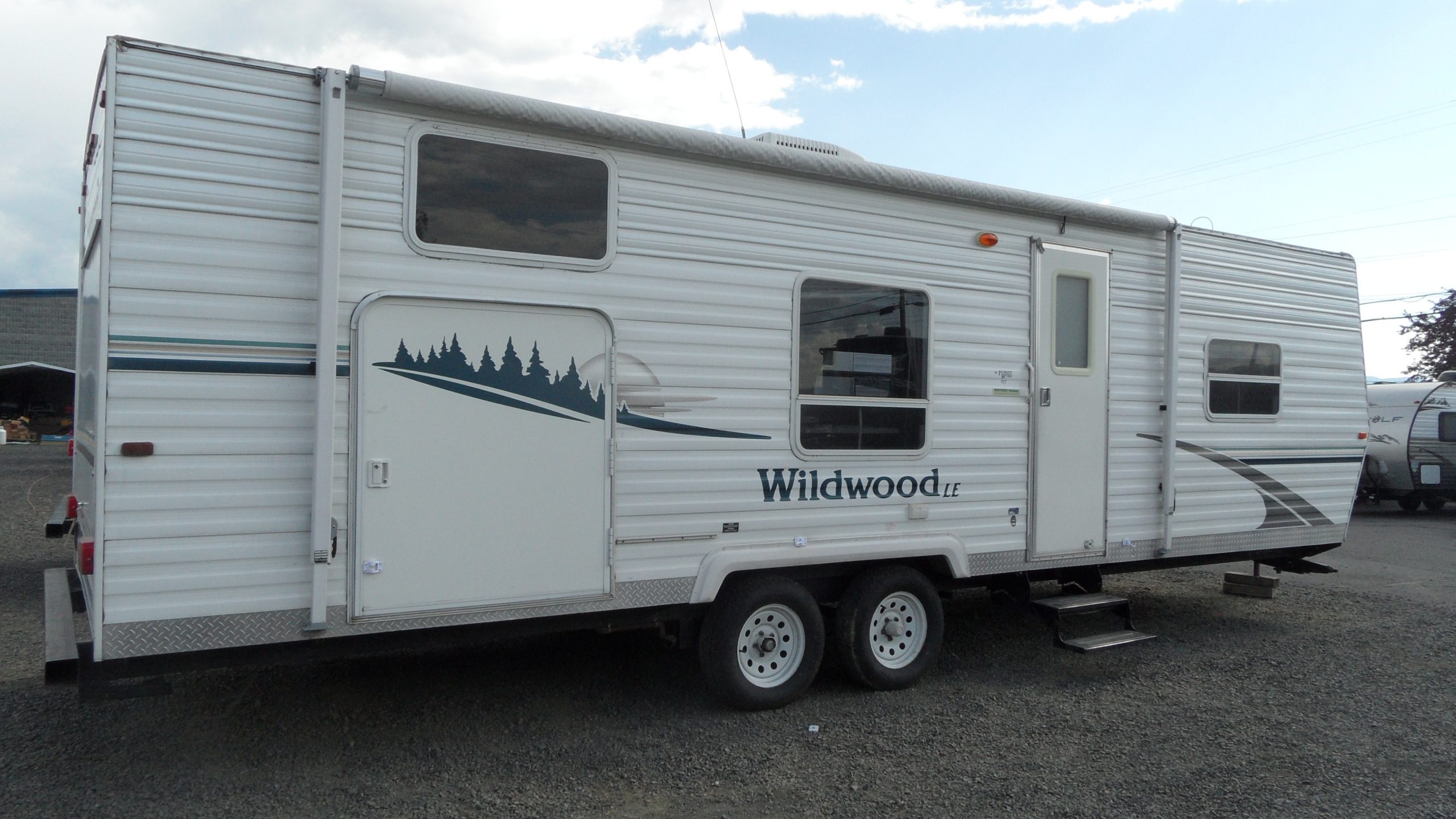 Wildwood 29'
Starting $90/night
Zeplin 26'
Starting $90/night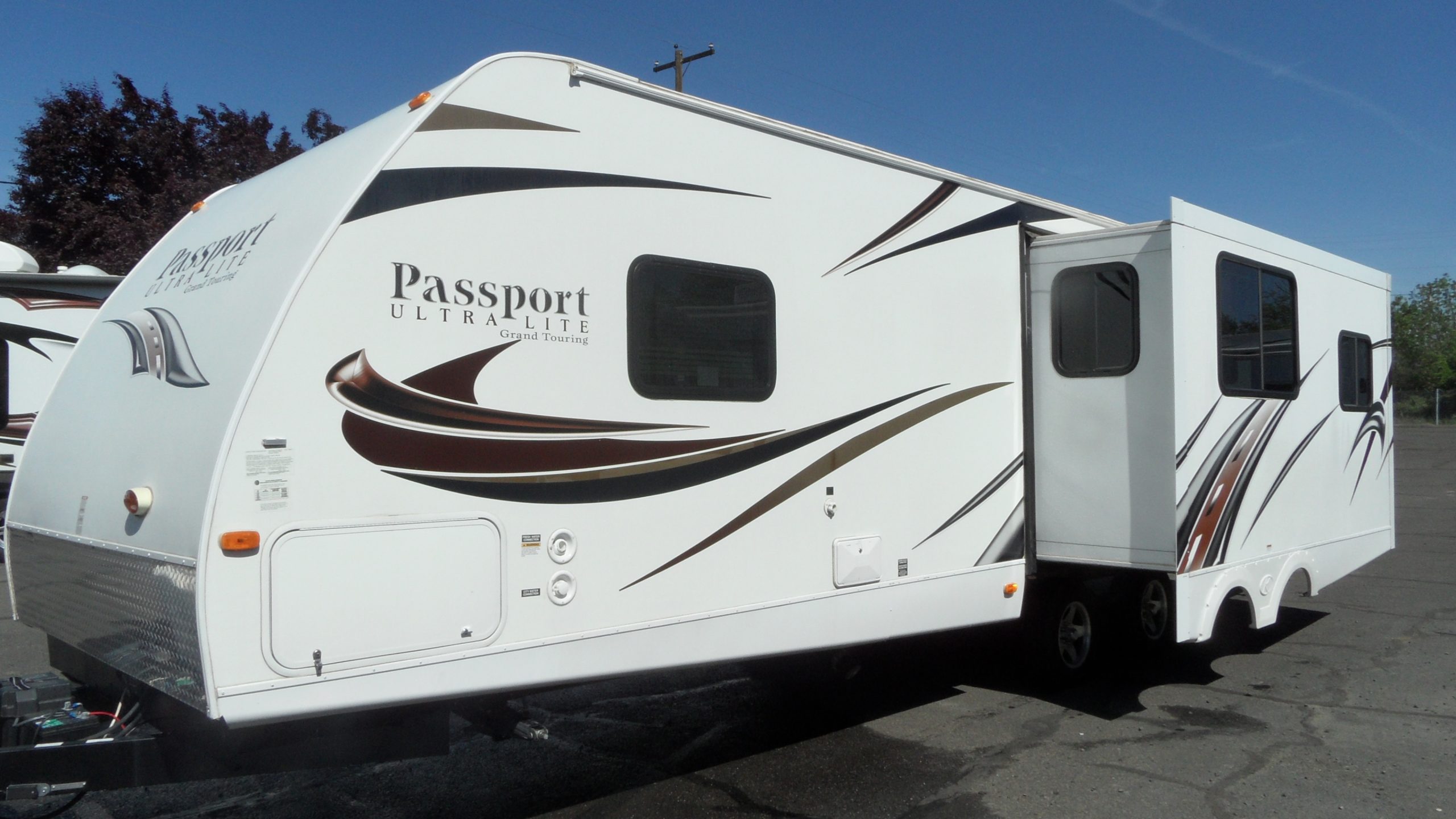 Passport #1 31'
Starting $110/night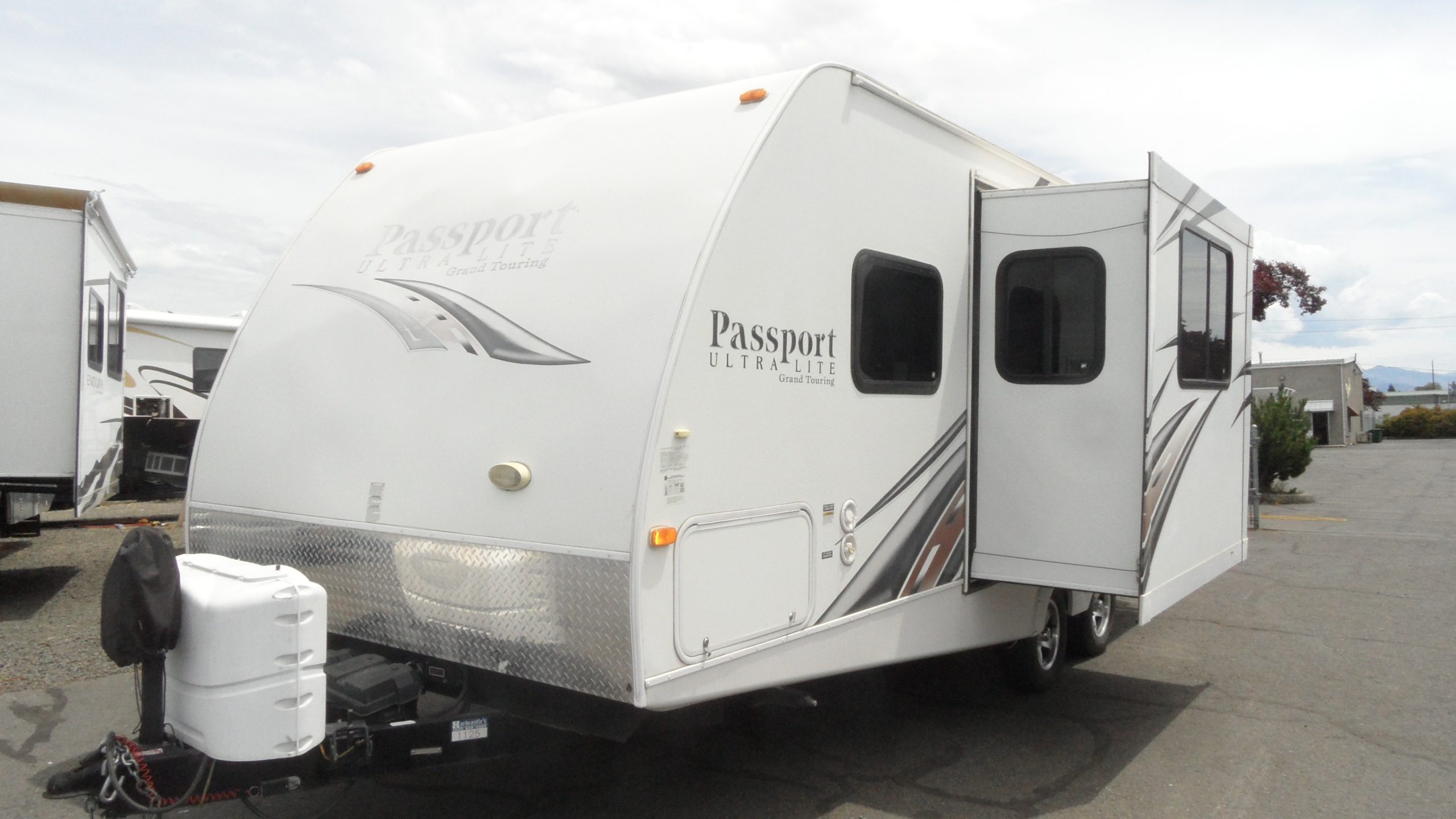 Passport #2 25'
Starting $100/night
Please Leave contact Information in Message Field
5296 Crater Lake Avenue Central Point, OR 97502